Da Nang City issues wildlife crime-fighting Directive
Da Nang, Viet Nam, 25th January 2016—The Da Nang People's Committee has issued a powerful new regional Directive, urging government officials strictly to comply with all wildlife management and protection laws and calling on them to refrain from advertising, giving or receiving wildlife products as gifts—a common custom in Viet Nam. 
---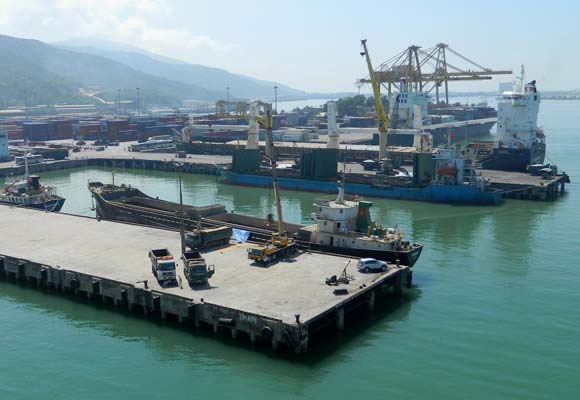 The People's Committee—the executive arm of the provincial government responsible for formulating and implementing policy—issued the Directive to strengthen the city's enforcement capabilities and ensure unified action against illegal wildlife trade through all levels of government.
The Directive provides specific guidance to relevant agencies on monitoring all wildlife-related activities in the city carefully and systematically. It states that tourist markets and restaurants under the control of the Department of Culture, Sport and Tourism, must cease sales of any threatened wildlife products, such as ivory and meat, as well as the exploitation of live threatened species for entertainment. It also calls for "no sales of confiscated wildlife, its products and derivatives," an activity currently undertaken by some enforcement agencies in Viet Nam. 
"This Directive takes a tough line on wildlife crime. It's a strong commitment towards ending the poaching, trafficking and consumption of endangered animals," said Madelon Willemsen, Head of TRAFFIC's Viet Nam Office.
"Da Nang People's Committee has shown that individual provinces have an important role to play in protecting Viet Nam's natural assets. We hope more regional governments will follow its lead and acknowledge that they too have a responsibility to promote zero tolerance for wildlife crime within society and local government." 
Situated in the centre of the country, almost equidistant between Hanoi and Ho Chi Minh City, Da Nang lies on the north-south transport axis of Viet Nam's land, sea and air routes. It is Southeast Asia's gateway to the Pacific Ocean, Viet Nam's third largest city and houses one of its busiest ports.  
Da Nang has also been the site of a number of major wildlife seizures—officials confiscated over 3,600 kg of ivory, 4,000 kg of pangolin scales and 142 kg of rhino horn in 2015 alone, evidence that enforcement agencies are intercepting some of the trade although the scale of seizures points to a huge demand.
Business groups and government agencies within Da Nang have shown growing interest in addressing illegal wildlife trade in the past year. Da Nang City hosted the first-ever Pangolin Range States meeting in 2015. That same week, TRAFFIC collaborated with the Da Nang branch of the Viet Nam Chamber of Commerce and Industry (VCCI) to host a bike ride for business leaders to show their commitment to wildlife protection as part of TRAFFIC's Chi Campaign to reduce demand for rhino horn. Enthusiasm for this inaugural event has led to a second joint project, the TRAFFIC-VCCI "ride for wildlife protection", scheduled to be held in Hue in 2016. 
''As Da Nang seeks to become an environment-friendly city by 2020, TRAFFIC will continue to support initiatives with the local government, business community and NGOs such as GreenViet," said Willemsen.  
The Directive, in Vietnamese, can be found here.
---