Better co-operation the key to CITES implementation
Biebrza National Park, Poland, 7th July 2009—52 participants from 4 countries in Eastern Europe (Poland, Ukraine, Lithuania, Belarus) concluded that better cross-border sharing of information was key to implementation of CITES regulations in the region. 

The meeting took place this June in Poland and participants included officers from a variety of CITES (Convention on International Trade in Endangered Species of Wild Fauna and Flora) enforcement authorities, including Management Authorities, Scientific Authorities, Customs, police, and environmental inspectorates.
---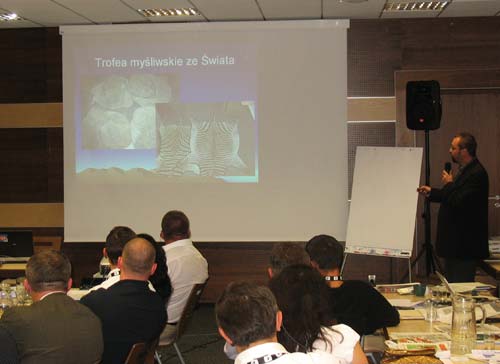 They discussed issues relating to wildlife trade in the region and received training in topics such as species identification, a comparison of EU legislation and CITES, and the illegal trade in caviar.
The training was conducted by experts from the Department of Customs under the Ministry of Finance in Poland. 
The meeting concluded that capacity building for enforcement authorities and better co-ordination and sharing of information between countries would strengthen regional enforcement of CITES regulations. 
Participants also stressed the need for creating a tool for wildlife information exchange in the region, which could follow the model of the TRAFFIC-run EU-TWIX system.
The workshop was organized by WWF Poland and TRAFFIC as part of a project aiming to strengthen the capacity of European law enforcement officers and judicial authorities in the fight against wildlife crime. The project was financed by the European Commission, DG Justice, Freedom and Security.
---