Australian Government announces new programme to combat illegal timber trade in Asia Pacific
Camberra, Australia, 14th December 2012—Australia is to support the establishment of an Illegal Logging: Regional Capacity Building Partnership, a new program aimed at building capacity in Asia Pacific to combat the trade in illegally and destructively sourced timber on the global market. 
---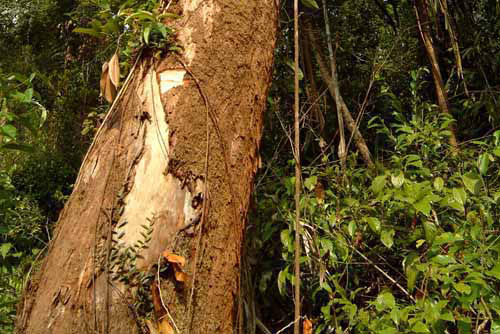 The announcement was made by Senator the Hon. Joe Ludwig, Federal Minister for Agriculture, Fisheries and Forestry. 
The new programme will support Australia's Illegal Logging Prohibition Act, which came into effect on 29th November 2012. This legislation outlaws the trade of illegally harvested timber in Australia.
As part of the new programme, the Responsible Asia Forestry and Trade program (RAFT) will receive AUD6 million from the Australian Government to begin a new phase, building upon the five years of partnership, successes and learning, funded by the United States Agency for International Development between 2006–2011. 
RAFT brings together a coalition of organisations active in promoting responsible forestry and trade in the Asia Pacific region including TRAFFIC, WWF's Global Forest & Trade Network (GFTN), the Institute for Global Environmental Strategies (IGES), TFT (The Forest Trust), and the Tropical Forest Foundation (TFF). Overall co-ordination is provided by The Nature Conservancy. 
According to Chen Hin Keong, TRAFFIC's Forest Trade Programme Leader: "The next phase of RAFT will complement Australia's Illegal Logging Prohibition Act through supply-side capacity building, technical support and networking opportunities to enable suppliers in the Asia Pacific region meet the needs of Australian importers for legally sourced wood products."
In 2011-12, Australia imported AUD4.2 billion worth of wood products, nearly double the value of wood products exported, much of it from the Asia Pacific region. 
RAFT partners have already assisted in the process whereby 1.3 million hectares of tropical forest is certified as sustainably managed by the Forest Stewardship Council. 
"Verifiably legal logging and trade is a critical step in achieving full sustainability for timber resources," said Chen.
---