African workshops promote wildlife conservation to local Chinese nationals
Libreville, Gabon and Douala, Cameroon, April 2017—workshops aimed at raising wildlife conservation awareness amongst Chinese nationals working in Africa were held this week as part of a co-operative effort by Chinese and African governments to reduce trafficking of ivory and other threatened wildlife. 
---
Tens of thousands of Chinese nationals live or work in Douala—a city with important economic and financial significance to Cameroon. Equally, Libreville, Gabon's capital, plays host to similar numbers of Chinese nationals and acts as the second largest port linking West Africa to important commercial trade routes across the globe.

As a major importer of forestry products from Gabon and Cameroon, China has steadily increased its investments into Central African infrastructure as it continues to import large quantities of African timber. Although these financial and technological investments have made notable contributions to Gabon and Cameroon's national economic growth, there has also been significant numbers of Chinese nationals implicated in cases of poaching and wildlife trafficking.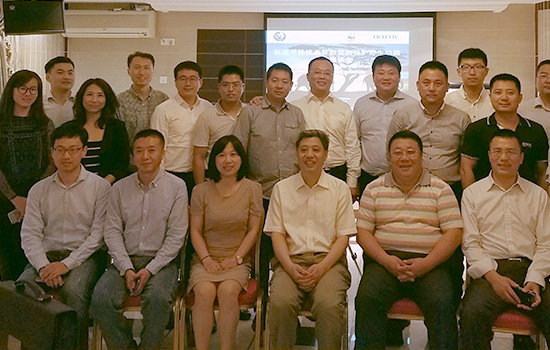 As a result of these developments, the Summit of the Forum on China-Africa Cooperation (FOCAC) held in South Africa in 2015 saw Chinese and African leaders agree jointly to address illegal trade in fauna and flora between China and African nations. 

The two workshops in Gabon and Cameroon were attended by local Chinese nationals from State-owned enterprises, private businesses and residential communities. 

Representatives from the China branch of the Convention on International Trade in Endangered Species of Wild Fauna and Flora Management Authority (CITES MA), Chinese General Customs and the Chinese Academy of Forestry presented information on Chinese domestic wildlife laws, international regulations and highlighted the results of recent wildlife trafficking cases involving Chinese nationals. 

Ma Aiguo, Deputy Director General of China's CITES MA said "Wildlife conservation is a shared responsibility between China and Africa and China stands ready to support African States in their efforts to combat wildlife trafficking. Chinese nationals should comply with CITES regulations and relevant national laws."

TRAFFIC discussed global illegal wildlife trade, in particular trafficking between Central African countries and China. Xu Ling, Senior Programme Manager for TRAFFIC, highlighted China's efforts to support wildlife conservation in Africa under the framework of FOCAC. Wang Lei, Forest Programme manager of WWF China, emphasized that Chinese corporate leaders need to take their social and environmental responsibility in Africa more seriously. 

Co-ordinated by WWF and China's Forest Product Industry Association, the Chinese delegation also visited local Chinese timber trade associations and five Chinese timber companies to understand better timber trade between African countries and China, as well as to discuss how to help prevent the smuggling of wildlife products. During these visits, local Chinese timber companies pledged to continue raising their staff's awareness about protecting wildlife. 

This was the fifth outreach workshop of its kind jointly conducted by TRAFFIC and WWF in collaboration with the Chinese government since the inaugural meeting in Kenya in January 2014.

The latest workshops were generously supported by GIZ on behalf of the German Federal Ministry for Economic Cooperation and Development (BMZ) and the German Federal Ministry for Environment, Nature Conservation, Building and Nuclear Safety (BMUB) and WWF UK. 
---