Celebrating FairWild week 2022!
#FairWildWeek is all about celebrating the hidden wild plant ingredients in our daily products and working to build a sustainable future for wild plants, and the people who depend on them. From 20 to 24 June 2022, the FairWild Foundation and partners will share the stories behind these hidden ingredients on social media platforms.
---
When we think of plant ingredients, many will think of monocultures and farms, though the truth is very different. Many species that we are dependent upon can only be collected from the wild and you are very likely to already be purchasing products that contain these ingredients. They are present in everyday products we use such as cosmetics, food and health products.
The power of consumers
Consumers have the power to change the market. The first step that we can take is in identifying what these ingredients are. Join in on social media by posting that you have found them in your products using the hashtag #IFoundWild. As consumers, we can then use this to ask brands where their wild ingredients come from and whether they are harvested sustainably.
Call for action from business
#FairWildWeek is inviting businesses to get involved too. Are you using wild-harvested ingredients in the products you sell? Proudly declare the use of sustainably sourced plant ingredients using the hashtag #WeUseWild. This is also a great opportunity to review supply chains and learn about who is harvesting the ingredients and how!
Through FairWild certification, businesses have immense potential to positively impact the lives of people who rely on wild plant harvesting for their livelihoods, and to help ensure unique species and wild places are around for generations to come."
Emily King, FairWild Business Engagement Officer 
FairWild Foundation
The FairWild Foundation was established in 2001 to focus on the ecological fair trade of wild plant species and contribute to their survival and sustainable use. By checking for the FairWild logo, you know that the products you are purchasing have met the requirements of the FairWild Standard. This is a set of requirements that ensure the sustainable sourcing and ethical collection of wild plants in a way respectful of traditional harvesting methods and use. Through purchasing FairWild products, you are supporting the collectors and businesses that trade fairly.
Support FairWild's mission to transform wild plant trade to be ecologically, socially, and economically sustainable throughout the supply chain of wild-collected products. Donate and learn more about this international project and follow @FairWild on social media.
---
About FairWild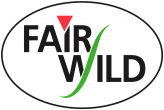 The increasing demand for wild plants—as ingredients for food, cosmetics, well-being and medicinal products—poses major ecological and social challenges. The pressure on potentially vulnerable plant species can endanger local ecosystems and the livelihoods of collectors, who often belong to the poorest social groups in the countries of origin.
As a response to these concerns, the FairWild Foundation is working with partners worldwide to improve the conservation, management and sustainable use of wild plants in trade, as well as the livelihoods of rural harvesters involved in wild collection. TRAFFIC has supported the development of the FairWild Standard, and now hosts the organization's Secretariat under a partnership agreement.
About Swedish Postcode Foundation
The Swedish Postcode Lottery believes that a strong civil society is essential for creating a better world. The Postcode Foundation's goal is to carry out that mission through projects that challenge, inspire and promote change.