Viet Nam transport and logistic associations operating at borders receive training to reduce wildlife trafficking
On 25 November and 9 December 2022, TRAFFIC and the Viet Nam Automobile Transportation Association (VATA) met with 120 leaders and representatives of the transport and logistic industry in Viet Nam, to discuss how to specifically disrupt illegal wildlife trafficking across logistics supply chains at the Viet Nam and China border.
---
Viet Nam has 1,500 registered transportation companies and over 4 million cars serving the transportation service for goods and people.
Along the 1456-kilometre border separating China and Viet Nam, illegal wildlife products supply chains are highly-established, with thousands of logistics and transportation companies often unwittingly completing delivery across the China-Viet Nam border.
For those companies operating near the border, management risk is higher due to the high volume of goods they carry, species detection is more difficult as new smuggling techniques are emerging every day, and legal risks are often unknown by drivers.
Thus, logistics and transportation companies need regularly updated information and tailor-made actions to be able to fight against wildlife crime at borders.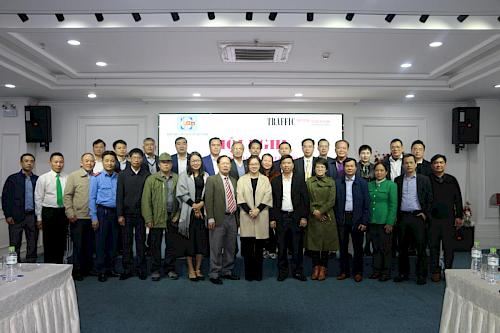 To address this particular need and in the continuity of the successful training and SBC campaigns conducted with the transport industry nationwide during the past years, TRAFFIC and VATA coordinated two specific training workshops in Lang Son and Lao Cai on 25 November and 9 December 2022, with government agencies and companies operating near the borders.
Participants received updated information on wildlife trafficking, detection, confiscation, and legal consequences of wildlife crime in Lang Son, Lao Cai, and provinces which border China and discussed the specific ways to detect and adopt effective measures to disrupt the illegal wildlife trade chain.
By being aware of and mitigating the risk of intentionally or unintentionally facilitating this illegal activity across borders, transport and logistic companies can protect both their reputation and species threatened by illegal trade."
Mr Do Xuan Hoa, Vice Chairman and General Secretary, VATA
The participants were also introduced to the latest SBC messaging and training materials to integrate wildlife protection and risk management practices into their Corporate Social Responsibility strategy (CSR) and daily operations.
VATA committed to further disseminating SBC messaging to VATA's drivers and owners of transport companies near the border and integrating wildlife protection issues into the Association's Annual report.
The Provincial Automobile and Transport Associations also committed to training corporate members to identify hidden wild species and encourage them to display SBC messaging and posters in cars.
As criminals find covert ways to transport their illegal wildlife products, involving suppliers, middlemen, and buyers, tracking illegal wildlife products along the complexity of supply chains is a challenging but necessary endeavour, especially to reduce the spillover of future zoonotic diseases." 
Nga Thúy Bùi, Senior Programme Officer at TRAFFIC
---
Notes:
Since 2016, TRAFFIC has partnered with VATA to successfully develop and implement Social and Behaviour Change (SBC) campaigns across Viet Nam's transport and logistic industry to reduce trade, transit and demand for illegal wildlife products. 
This workshop was organized by TRAFFIC office in Viet Nam, as part of the project "Reducing wildlife trafficking across logistics supply chains and online platforms" funded by The Critical Ecosystem Partnership Fund (CEPF), a joint initiative of l'Agence Française de Développement, Conservation International, the European Union, the Global Environment Facility, the Government of Japan and the World Bank. A fundamental goal is to ensure that civil society is engaged in biodiversity conservation.
Participants included members of Provincial Automobile Transportation Associations, leaders of logistic and transportation businesses, leaders of the Provincial Departments of Transport, representatives of customs and of the department of agriculture and rural development.
---
About VATA (Viet Nam Automobile Transportation Association)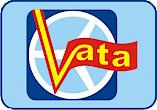 VATA is a voluntary professional association where members are organisations and individuals who work on freight transport services sector. Established in compliance with the national law, VATA aims to gather and unite all members to ensure the right, legal benefits for its members and support for their operation to gain effectiveness and to contribute for development of socio-economic of the country. http://hiephoivantaioto.vn/
Hiệp hội Vận tải Ô tô Việt Nam là một tổ chức xã hội - nghề nghiệp của các cá nhân, tổ chức của Việt Nam hoạt động trong lĩnh vực vận tải ô tô hoặc có liên quan đến ngành, lĩnh vực vận tải ô tô, tự nguyện thành lập, nhằm mục đích nâng cao hiệu quả hoạt động sản xuất kinh doanh, quảng bá dịch vụ, hợp tác quốc tế và phát triển kinh tế trong lĩnh vực vận tải ô tô trong phạm vi cả nước, bảo đảm quyền và lợi ích hợp pháp, chính đáng của các hội viên, góp phần xây dựng và phát triển bền vững ngành, lĩnh vực vận tải ô tô của Việt Nam, qua đó góp phần thúc đẩy sự nghiệp công nghiệp hoá, hiện đại hoá đất nước. Để tìm hiểu thêm thông tin, vui lòng truy cập trang web http://hiephoivantaioto.vn/
About CEPF

The Critical Ecosystem Partnership Fund (CEPF) enables civil society to protect the world's biodiversity hotspots—biologically rich ecosystems that are essential to humanity, yet highly threatened. https://www.cepf.net/